| 日本語 | English |
Tomio Miura Profile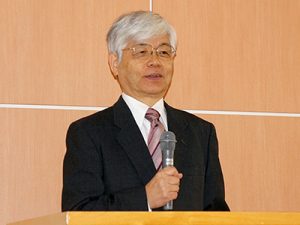 I was born in Ichinoseki, Iwate Prefecture in 1951. Since I was a student, I had a question of where I came from, why I live, where I am going when I die. Just around that time, two important people died. One was my uncle, 42 years old, and I had lung cancer. Another one is 19 years old as a childhood friend of one year old. It was a suicide. While sending aggravated days, I am interested in the Bible by reading books by Kanzo Uchimura " The Greatest Legacy" and Tadao Yanihara's book "Marxism and Christianity". After graduation, become a teacher of junior high school in Chiba prefecture. After that, when I was suffering from stress of work and human relations, I was invited by a friend to meet with the former missionary (Mr. W. Munce) of our church and saying, "All those who are weary, burdensome are burdensome to me Come and come to Christ, I meet the words of the Bible, "Matthew 11: 28" I will give you rest. 27 years old. He served as a teacher of public junior high schools and special support schools, retired in 2012. Currently, there are two sons and five grandchildren. With his wife living in the synagogue and chapel as administrator, he liberates and serves his family to welcome more than 100 guests per year. Director of Kyodo Christian assembly.
Yuji Takeda Profile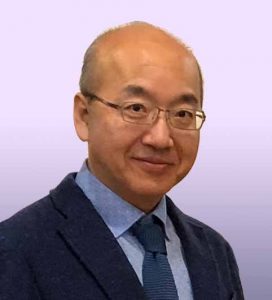 I was born in Chiba prefecture in 1967. During my studies, my dreams of being an alpinist and a mountain guide, devoted to mountain activities. At one time, a crash accident occurs while rock climbing and it is distressed. But miraculously saved, in medical treatment, touching the Bible. After a search term of one month, experience a clear encounter with Christ on the birthday of 20 years old. After that, while working as a businessman at the general contractor (construction company), experienced the Great Hanshin Earthquake. While dedicating to the afflicted area, I am dedicated to convince my vocation from God. Currently serve as a full-time evangelist of our assembly. My wife and my daughter 's four families.Director of Kyodo Christian assembly.
Naoto Miwata Profile?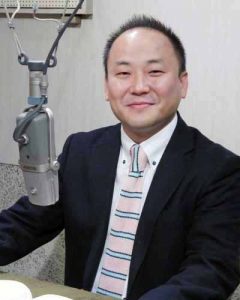 I was born in Osaka prefecture in 1973. After graduating from University, I worked at SOFTBANK, American Express. After that, in January 2009 I became an christianity evangelist. Since then, I have been invited from lectures of churches, universities and businessmen in various parts of Japan, and I am passionately informing the message of the Bible 180 times per year.
The Bible story is difficult for Japanese people to understand. However, the comprehensible and simply message I'm talking about is popular among children from elderly people. They say "I understood the bible !!". Director of Kyodo Christian assembly.
Tamiki Hama Profile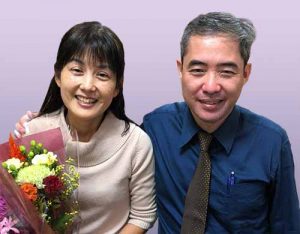 I had faith in Brazil in my high school days. Currently it is a salaried worker who is responsible for product promotion using the internet and brochure in the pharmaceutical department. I live with four families (1 female 1 man) at 10 minutes from the assembly. Director of Kyodo Christian assembly.